LMC Masonry, the leading Tuckpointing Medford company, has been offering quality masonry solutions. We have a skilled team to handle all kinds of Tuckpointing, chimney, and wall repairs.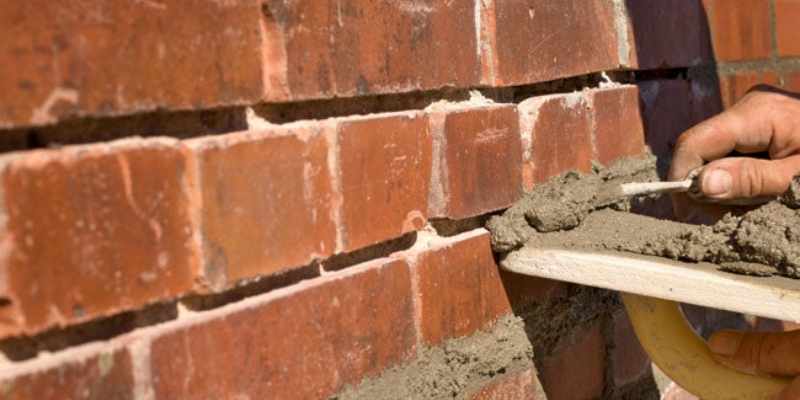 Right choice for all your Masonry Needs
We have a defined protocol that allows us to deliver high-quality outcomes. Tuckpointing in masonry is an art and science that can strengthen the property and increase visual appeal. We have the resources to handle complex restoration works. One of the notable aspects is that we offer brick or stone Tuckpointing in cost-effective packages.
What is the cost of Tuckpointing brick?
The effort taken to tuckpoint repair is relatively high. This makes people wonder about the cost of Tuckpointing bricks. However, our company has developed competitive packages to provide quality services to all users. First, we would evaluate the wall's condition and determine the ideal action.
How can Tuckpointing Medford enhance home value?
The visual impression of the house plays a significant role in enhancing its value. Studies show that it can uplift the value by at least 10 to 15%. It would also increase the resale value. People are generally not interested in the worn-out or dilapidated property. They want to purchase a brand new house without much usage. Brick or stone Tuckpointing will help the homeowners to achieve this outlook. The contrasting color also provides a rustic and traditional perspective.
Why do customers choose LMC Masonry for their Tuckpointing chimney repair?
Brick or Stone Tuckpointing requires extensive experience and patience. LMC Masonry has the team strength to handle these projects with utmost precision. Our years of experience have taught us why customers opt for this service. They want to restore the value of their homes in different avenues. Though Masonry Tuckpointing near me services can strengthen the property, it can also increase the visual appeal. Our team of professionals is proficient and skilled in executing this project delicately.
Moreover, we also help the customers to make the right choice for the fillets. We present multiple options with graphic depictions to help them understand it from a visual perspective. This customer-oriented approach has made us the preferred partner in the region.