LMC Masonry, the leading Tuckpointing Framingham company, has been offering innovative solutions for the past 20 years. The company has a team of skilled Tuckpointing chimney repair specialists who work with utmost precision.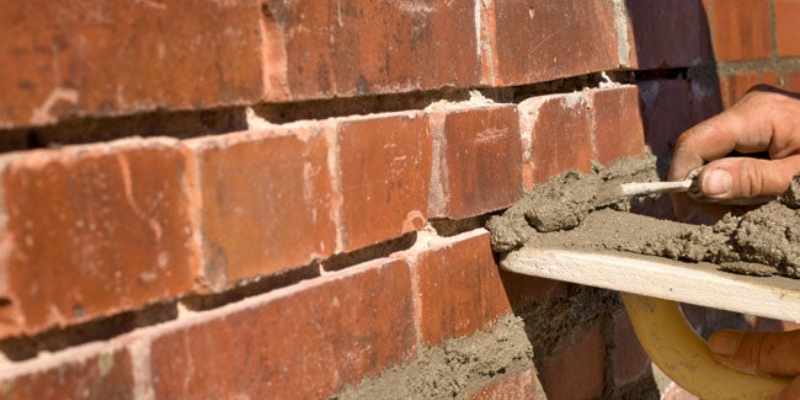 Right choice for all your Masonry Needs
Our expertise allows us to craftily remove broken portions and repair them without causing additional damage. In addition, our creativity and keen attention to detail enable us to provide the best solutions at affordable prices.
What is Tuckpointing Framingham?
This is the process of removing deteriorated or damaged mortar and replacing them with new ones. Additionally, Masonry companies will add a layer of fillets between the bricks. This will provide a unique outlook for the houses. This is usually used for historical structures.
What is the importance of brick or stone Tuckpointing?
Most people tend to confuse commercial or residential Tuckpointing near me with repointing. However, some essential elements distinguish both techniques. The primary aspect is customers' options for Tuckpointing Framingham when they need to enhance the structure's aesthetic appeal.
How do leading companies handle tuckpoint repair?
Our company has the skillset and resources to handle the Tuckpointing projects. We will initially inspect the area to understand the exact nature of the walls. Then our team will then manually remove the damaged mortar between the walls. This is an essential step as it requires utmost precision. We take caution to prevent damage to the bricks. The next step would be to fill the structure with the new mortar. We will then add an additional outline of putty to enhance the visual appeal. Finally, our team would discuss the different options to ensure clients get the desired outlook.
Why choose LMC Masonry for Masonry Tuckpointing near me?
LMC Masonry is the leading company to offer Tuckpointing services with utmost perfection. The company has worked with different unique client requirements. Our team is skilled and proficient in handling these projects. In addition, we have advanced Tuckpointing tools that help us to deliver the best results. With over two decades of knowledge in the segment, we have consistently worked to improve our standards. We also strive hard to understand the changes in customer expectations and make the necessary improvements to fulfill them. This approach, coupled with the competitive Tuckpointing repair costs, makes us the most reliable company in the industry.