LMC Masonry, the leading Step Repairs Medford company, has been offering quality and innovative solutions for the past 20 years. We have successfully rectified cement step repairs, concrete step repairs, and even fiberglass pool step repairs. We have developed a systematic approach that enables us to create effective solutions. Our vision is to improve our service standards at economical prices consistently.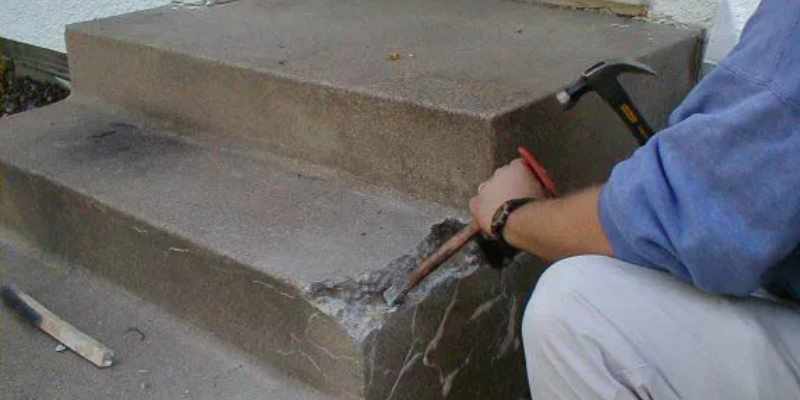 Right choice for all your Masonry Needs
Why should homeowners seek expert assistance for cement step repair?
Some people believe that they can handle smart step repairs by themselves. This is because they firmly believe that it will save them money. There are DIY tutorials online that are effective in managing these projects. However, people do not understand that this information might not rectify the real problem. The info might teach about how to fix a crack in the treads. But it will not provide insights into how to identify the cause of the repair. This can also cause significant complications in the future. The experts handling concrete step repairs will have the technical knowledge and expertise to address the issue.
How do Masonry companies handle smart step repairs?
The project team will evaluate the structure extensively before initiating any corrective action. When they repair cracked stair treads, they will attempt to understand the reason for the problem. It is imperative to address them immediately as it might lead to recurrent issues. The company will check every aspect of the problem to determine the ideal solution. We will discuss the options with the clients to ensure we make the right decision.
Who are the best concrete step repair contractors?
LMC Masonry has garnered a name for itself by delivering customer-centric solutions. The company is consistently evolving to offer the industry the best stone step repair services. We have the experience to understand the client's expectations. This would mean that we take the time to customize and deliver effective solutions. We have a dedicated project manager who synchronizes with the customers and the team. This helps us to maintain an open line of communication. We always consider their needs, evaluate the feasibility, and delivery exemplary solutions. This approach has made us the preferred masonry company in the region.