LMC Masonry, the leading Step Repairs Framingham company, has been offering quality solutions for the past 20 years. The company has successfully provided innovative, cost-effective solutions for repairing and replacing deck stairs. We have a structured protocol that helps us to strive for service excellence in managing cement step repairs. We have a team of skilled professionals who are well-versed and proficient in the segment. In addition, we undertake various initiatives to offer our clientele the best smart step repair services.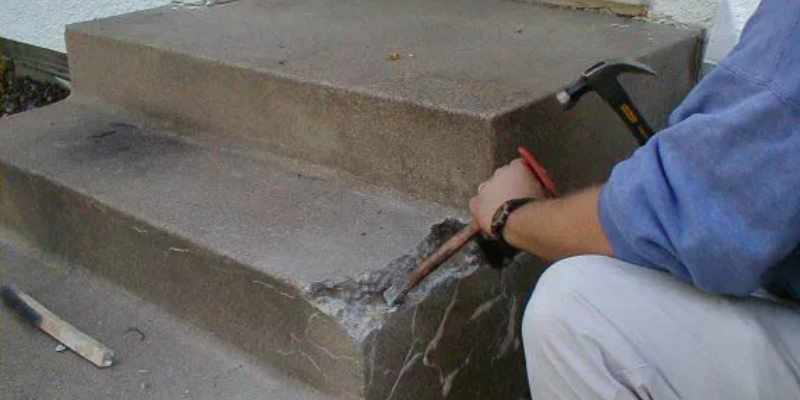 What are Step Repairs Framingham?
Stairs are an essential addition to homes. It connects people to the next level and also enhances the stability of the building. However, concrete step repairs can compromise the structural integrity of the homes. For example, people might notice a crack in the tread or uneven layer on the different parts of the stairs. It is imperative to seek immediate assistance to rectify the problem. 
How do leading companies handle concrete step repair projects?
Leading companies like LMC Masonry would have a defined protocol to handle concrete step repair near me. They will thoroughly evaluate the structure to understand the extent of the damage. They might even check for the causes and other factors impacting the product. This will enable them to determine feasible solutions. The team will discuss the same with the clients and help them make the right choice. We will then execute the job with utmost perfection.
Why should I choose LMC Masonry as the Step Repair near me partner?
Customers prefer LMC Masonry for our experience and experience on Step Repairs Framingham. In the digital era, it is pretty challenging to sustain a company. A small negative review would damage the company's reputation. However, we have successfully offered Stone step repair solutions for the past 20 years
This is primarily due to our passion for providing the best solutions at competitive prices. Our team closely monitors the changes in the industry to render efficient services. We also take various initiatives to maintain costs despite market inflation and other circumstances. We are professional and transparent in our approach to treating all customers equally and maintaining a healthy communication line.
Right choice for all your Masonry Needs